kerry rawlinson is an autodidact & a bloody-minded optimist. She's an award-winning writer of poetry, flash fiction and creative non-fiction, artist and art-photographer. She was nibbled into her current shape by a Zambian gestation & Canadian maturation, and after a long career in Architectural Technology & Design whilst raising her family, she now pursues new passions: following Literature & Art's Muses around the beautiful Okanagan Valley in British Columbia, her long-suffering husband providing comedy breaks. kerry is a fan of avocados, walking barefoot, spending creative time and energy with her beloved grandkids, & visiting snug pubs. She is inspired by everything and drives people crazy with her constant questioning. kerry is driven to confront boundaries… & cartwheel.
ARTIST STATEMENT
My creative leaning is expressionistic, exposing the battle lines of people vs place, belonging vs dislocation. I examine the edges & intersects of nature/construct, culture/chaos, order/anarchy, failure/success; what emerges from people, collectively, and what happens when we've disappeared.

I photograph extensively, then dabble with various digital tools to develop and move each piece wherever it leads me. I never Photoshop, and often enhance pieces with acrylics or inks. My artwork and photography is signed, which 'KRi', which was my father's nickname for me. He, too, was a photographer, and I spent many magical hours in his darkroom while growing up.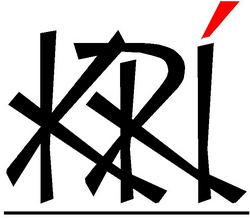 Represented in Gallea
Represented in Contemporary Art Online Gallery